Top 5 Ways to Accessorize Your Space
I am fortunate to have Lori from Lori May Interiors here again today!  She is going to share ways to accessorize your home. I'm so happy to be back here with you on Jen's blog. Today, I'm sharing my top 5 ways to accessorize your space. I was inspired by the latest edition of Wisteria, a catalog that I love to use for unique pieces. Here we go.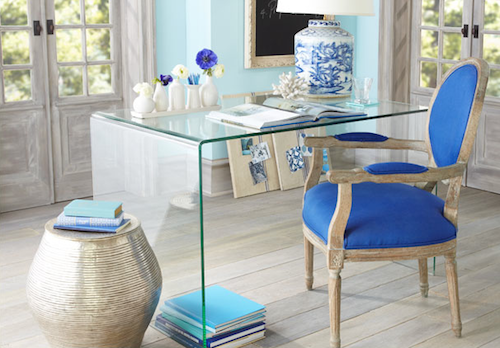 1. Add a pop of color. Choose your favorite color and go with it. Here the blue in various shades is used to unify this space.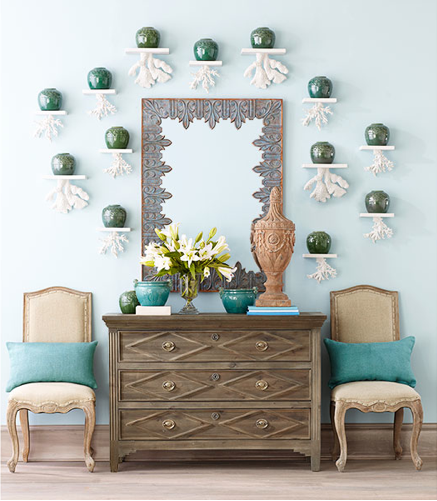 2. Use multiples. This is a great way to create major impact.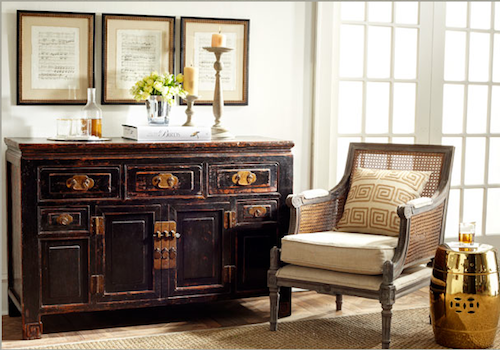 3. Use things you love. In this photo, you can see the sheets of music that have been framed above the console. You can also use your favorite fabric swatches, wallpaper or even wrapping paper.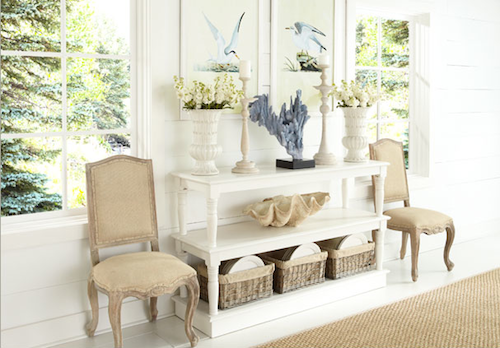 4. Symmetry. I love symmetry. It is just the way my brain works. Here you can see the vases and candlesticks repeated on either side of the console, as well as the matching chairs.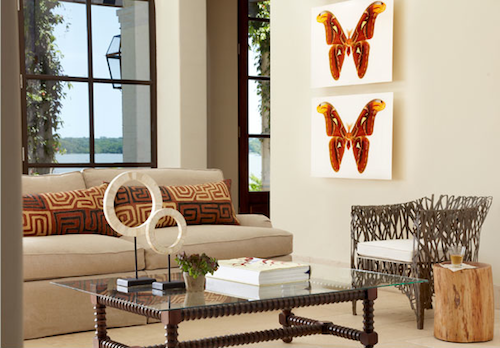 5. Simplicity. Remember not to add to many accessories to your space. These are 4 things on the coffee table in the space and it looks great. There is no reason to cover every space with stuff. Choose the things you truly love and use them sparingly. Edit constantly, it will keep your space from feeling cluttered.
 linking up to:
the shabby creek cottage, the 36th avenue, the shabby nest, finding fabulous, at the picket fence, chic on a shoestring decorating